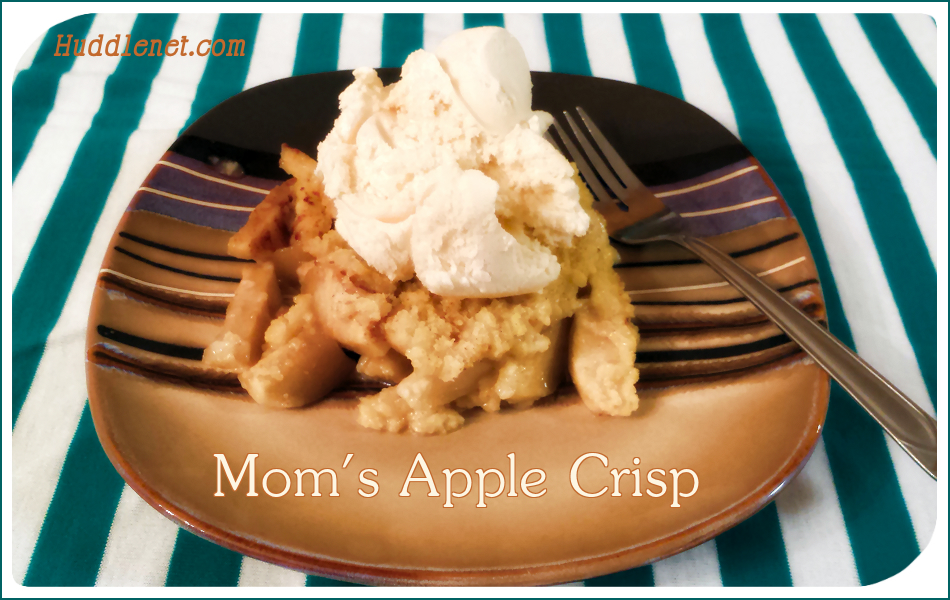 One of my favorite desserts growing up was my Mom's Apple Crisp. When I married my husband he fell in love with it too. It's sweet with a hint of tart.
This Apple Crisp does not have oats in it, which is one of the reasons I like it. I enjoy a hot steaming bowl of oatmeal and a nice struesel on a Dutch Apple Pie but I prefer my Crisp like this.
My grandparents proudly owned an apple orchard in Washington state. We lived next door until I was 7, so I was surrounded by apples. I spent many days following behind my grandpa while he did his work. I learned about smudge pots and frost warnings before I could tie my shoes. It was a huge place full of mysteries and many places to hide.