Posts Under Desserts & Snacks Category
Band camp start on Monday and we've already had tears, injuries and whining. Yeah, it's a blast! Both my husband and I volunteer in a variety of ways. One thing I help with is "feeding the band" which consists of 240 band members and staff. It's a crazy challenge that I adore.
As you can imagine, EASY is the name of the game right now for our own cooking. Easy lunches, dinners and desserts! The wonderful thing is, my very favorite cake is simple & easy. Strawberry Marble Cake is even kid friendly. Your younger chefs would love helping to poke the holes and splash in the jello.
This particular recipe came from my Aunt Cheri several dozens of years ago. I'm not even certain if she knows how much I love it! Maybe I need to jot off a not to her!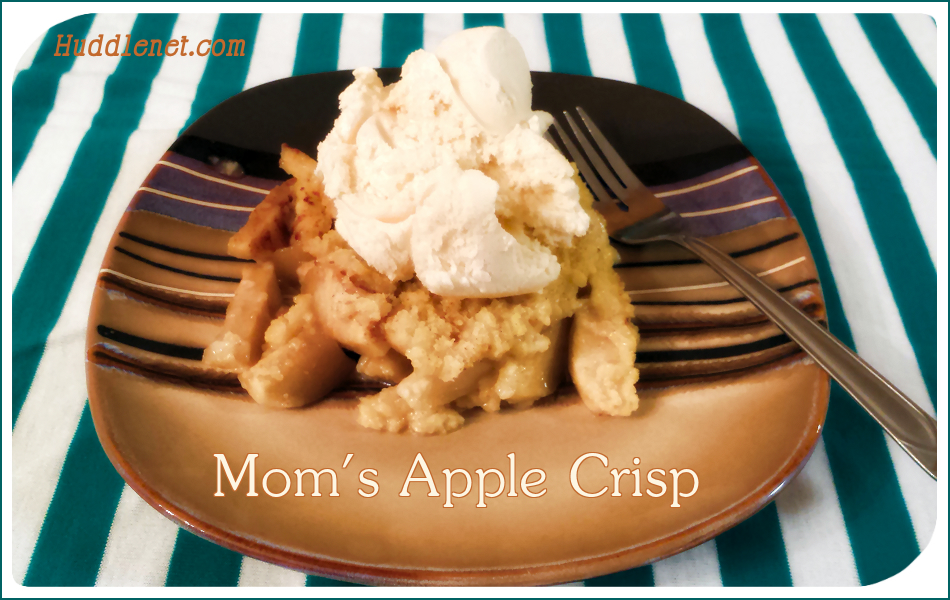 One of my favorite desserts growing up was my Mom's Apple Crisp. When I married my husband he fell in love with it too. It's sweet with a hint of tart.
This Apple Crisp does not have oats in it, which is one of the reasons I like it. I enjoy a hot steaming bowl of oatmeal and a nice struesel on a Dutch Apple Pie but I prefer my Crisp like this.
My grandparents proudly owned an apple orchard in Washington state. We lived next door until I was 7, so I was surrounded by apples. I spent many days following behind my grandpa while he did his work. I learned about smudge pots and frost warnings before I could tie my shoes. It was a huge place full of mysteries and many places to hide.
Creamy Baked Cheesecake makes an extra large pie. It is well worth taking the extra step of baking for a delicious dessert.
Creamy Baked Cheesecake tastes delicious by itself or with any of your favorite toppings.
Strawberry Cheesecake Bites are an easy treat that taste decadent. Your spouse, kids & friends will loves these delicious morsels!
Banana Split Trifle is perfect in the middle of Winter when eating ice cream doesn't sound appealing. Trifles are easy to customize and look terrific.
Make this awesome layered dip for any party and get ready to hear how much people love you. Don't bother making any other food because the party-goers will fill up on this and complain about how stuffed they are!
The following recipe is so quick and easy, even your husband can make it! The hard part is choosing your favorite pie filling. Don't forget the vanilla ice cream!